Hi all,
I am forwarding the following RMC information to you as there are links at the bottom of the page for upcoming retreats for youth and women. If you are interested, all you need to do is click on the "begin registration" button.  
Have a wonderful rest of your day!
———- Forwarded message ———-
From:
Rocky Mountain Conference
<connect@rmcucc.org>
Date: Thu, Mar 10, 2016 at 2:22 PM
Subject: Association Round-Up | March 10, 2016
To:
churches@rmcucc.org
RMC Association Round-Up
March 10, 2016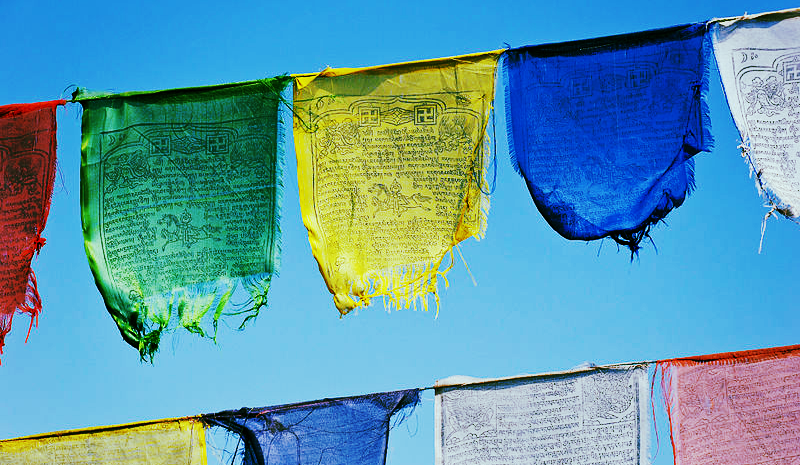 ?Metro-Denver Association: Faye Vanderslice of Berkeley Community Church is planning this year's "Nontraditional Prayer Flags Fundraiser for Fun," which will take place at the church on April 17. Faye and others plan to create 300 flags that families can purchase for a very small donation; families can then embellish the flag however they'd like. The fundraiser will benefit Archway Housing (Denver) and Mercy International (Haiti). Please help them spread the word!
Platte Valley Association: On April 23, 2016, Christ Congregational Church in Ft. Morgan will host their 2nd-Annual Faith 5K! Their objective with the 5k is to share their faith with the community, offer an activity for health and wellness, and raise funding for their church's continued ministry. If you're interesting in running the race or donating to the cause, please email Chelbi Contreraz. 
Southeastern Association: This summer, we're offering something new to high-school youth. Specifically, Dan Madrid of Creede Community Church will take 12 youth on a five-day, 25-mile trek in the San Juan Mountains. The "Backpacking with God" hiking trip will begin and end at the church in Creede, and the group will get in touch with God through nature. Learn more on our website! 
Intermountain Association: This Saturday night, Provo Community Congregational UCC will host its Second-Saturday Movie Night! The event will start at 7:30, and attendees are invited to bring a dish to share, potluck-style. The movie will be "The Prince of Egypt," and there will be snacks and drinks available for purchase. All are welcome! 
Western Association: Members at Gunnison Congregational Church are bringing  individually wrapped snacks to church each Sunday for low-income elementary school children. Through the church, healthy snacks are collected and sent to the school nurse for distribution. Last year, Gunnison Congregational gave 449 snacks to schoolchildren, and are on target again this year!
?
---
Register for RMC Spring Retreats
To help us promote these events, please download the event fliers and distribute them to parties who may be interested: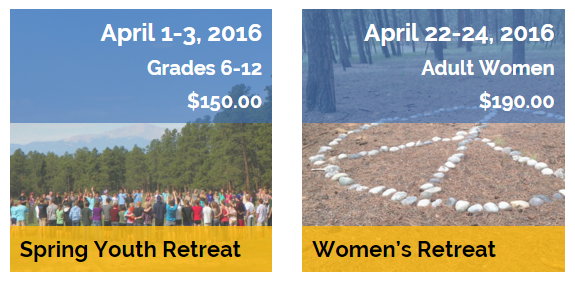 —
Theresa Palaia
Office Administrator
Black Forest Community Church
6845 Shoup Road
Black Forest, CO  80908
719-495-2207